Despite the fact that this is currently the biggest fire in the country, things are a bit slow – and are already kind of winding down. There's a projected containment date of July 25th. So, if that comes to fruition, they likely won't need me much beyond that date.
Here's a picture of Makoto, the IMET I relieved today, giving the afternoon planning weather briefing yesterday: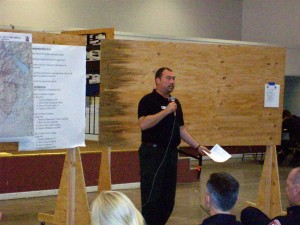 Here's the area where the morning briefings are held: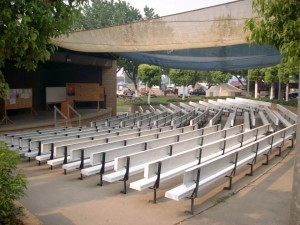 …and there's a track at the fairground where we're based: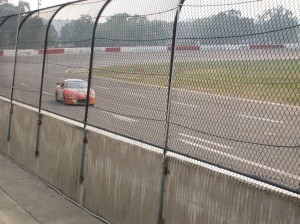 I know…boring. That's all for now.