Previous or Next Landmark/Cascade Complex Entry
A pretty uneventful day. Forecast was right-on-the-money. …but that meant a cold front, rain, and little extreme fire behavior. I have a cool photo of a big spoke column over the Monumental Fire – from yesterday.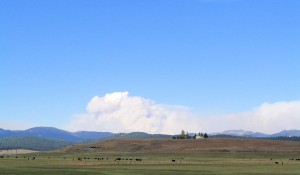 …And a picture of a rainbow from today, that ended in a group of tents in camp. I went and bludgeoned the guy in the green tent – but he had no pot of gold.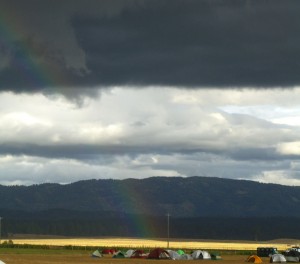 Also below, is a short video I took looking east yesterday from Cascade, ID. You'll see 4 or 5 large smoke plumes on the horizon. YESTERDAY was active.