Alright…now THIS is a plume. This just popped on the Scott Creek Fire (not the one closest to camp). I took both of these photos from near the building I'm working in: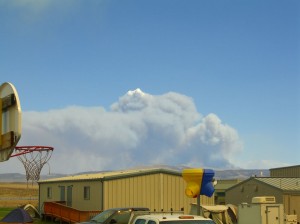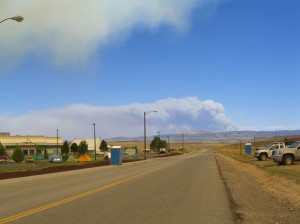 Oh, and I thought this was kinda cool: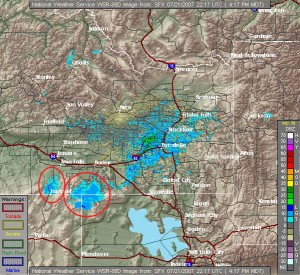 The two reflectivity areas I've circled on the Pocatello, ID radar – are from our smoke plumes. 😮
See their live radar loop here.