Next Winecup entry.
ALL OF THE IMAGES IN THE WINECUP BLOGS ARE CLICKABLE. CLICK THEM TO ENLARGE.
It's been a while, but my next IMET (what is an IMET?) Trainee dispatch (go here for info on my last one) has finally come around. I got the call this morning. I leave tomorrow morning at 805 AM MDT. I'll be going to a fire complex called the Winecup (or "Wine Cup", depending on where you look) Complex. It's in far northeast Nevada – near the small gambling town of Jackpot, NV (Jackpot tourism).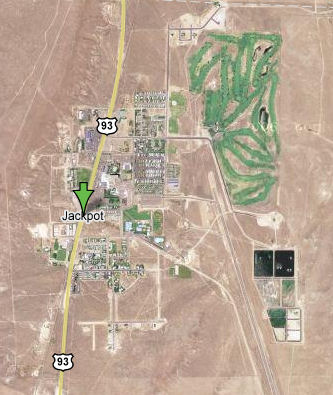 It's a green dot containing a golf course, and gambling resorts in the middle of a whole lot of nothing (check it out on Google Maps) one mile south of the Idaho border. I've only been to Nevada once…on a connecting flight to somewhere else. So, that's kinda neat.
The fire itself is not terribly big. As of this morning's national situation report (link to the latest) from the National Interagency Fire Center, the Winecup Fire is 16,617 acres, and consists of 11 separate fires. Despite it's relatively small size, it's currently the 5th biggest fire in the nation, and has the following description in the report:
Extreme fire behavior. Multiple communities, highways, railroads, radio towers and power lines threatened.
Ohhhh… Here's the active fire map for the area I'll be in.
I'll only be gone 7 days for this dispatch, but that will be enough to get me signed-off and officially certified as an IMET!